Did you get your Covid-19 vaccine outside Norway?
We can register your of COVID-19 vaccines taken abroad into Helsenorge.no. The service generates a Norwegian Corona certificate within 30 min. This is done through a video consultation.
Please have Norwegian ID-number / D-number and proof of vaccination ready.
Remember to update your routine Vaccines!
You need vaccines throughout your life. Some childhood vaccines wear off with time, and you will need to a booster shoot.
Every 10 year its recommended to booster your immune system with Diphtheria, pertussis, tetanus, and polio.
As we age, we are also at risk for a more severe course of different diseases. That´s why people over 65 years old are recommended to get:
Seasonal influenza yearly (October & November)
Pneumococcal vaccine every 10 year.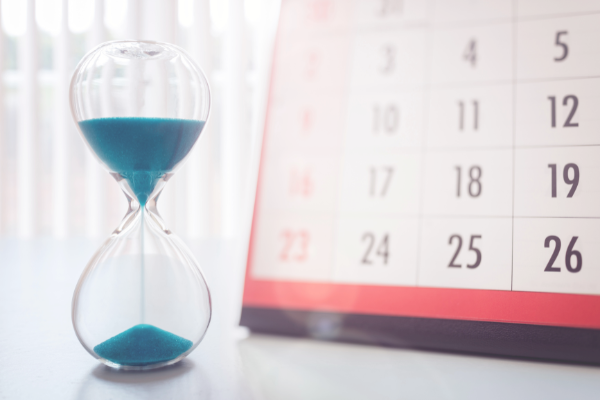 Start the vaccination process well in advance of your trip!
Most vaccines take at least 1-2 weeks before your body develops immunity, and some vaccines require two or more doses spread over weeks or months. That's why we recommend you start vaccination at least a month before traveling.
Our nurses and doctors provides travel vaccines, medical advice, and prophylactic medication so that you can travel safely.
Which vaccine do you need?
Wherever you are traveling to, you should have the basic vaccines included in the national vaccination program and ensure that you have taken the necessary booster doses.
For adults its recommended to booster your immune system with Diphtheria, pertussis, tetanus, and polio every 10 year
| Vaccination (incl. concultation, vaccine and administration) | In MEDCLINIC | Outside MEDCLINIC |
| --- | --- | --- |
| TETRAVAC (TETANUS, PERTUSSIS, DIPHTERIA, POLIO) – primary vaccination of child | 390 NOK | 690 NOK |
| BOOSTRIX POLIO (TETANUS, PERTUSSIS, DIPHTERIA, POLIO) | 590 NOK | 890 NOK |
| GARDASIL-9 (HPV vaccine against cervical cancer) – ON ORDER | 1990 NOK | 2990 NOK |
| Yellow fever (STAMARIL) | 790 NOK | 1090 NOK |
| HEPATITIS A+B – TWINRIX (CHILDREN) | 690 NOK | 990 NOK |
| HEPATITIS A+B – TWINRIX (ADULT) | 790 NOK | 1090 NOK |
| HEPATITIS A –VAQTA (ADULT) | 790 NOK | 1090 NOK |
| HEPATITIS A – HAVRIX (CHILDREN) | 590 NOK | 890 NOK |
| HEPATITIS A – HAVRIX (ADULT) | 690 NOK | 990 NOK |
| HEPATITIS B – ENGERIX-B (ADULT) | 590 NOK | 890 NOK |
| JAPANESE ENCEPHALITIS – IXIARO | 1190 NOK | 1490 NOK |
| CHOLERA– DUKORAL 1-DOSE | 490 NOK | 790 NOK |
| CHOLERA – DUKORAL 2-DOSES | 790 NOK | 1090 NOK |
| MENINGOCOCCAL VACCINE A+C+W+Y – NIMENRIX | 790 NOK | 1090 NOK |
| MENINGOCOCCAL B – BEXSERO – ON ORDER | 1095 NOK | 1395 NOK |
| MENINGOCOCCAL C VACCINE – NEISVAC C | 790 NOK | 1090 NOK |
| MMR (MEASLES, MUMPS, RUBELLA) | 290 NOK | 590 NOK |
| PNEUMOCOCCAL VACCINE – PNEUMOVAX 23 | 590 NOK | 890 NOK |
| PNEUMOCOCCAL VACCINE – PREVENAR-13 – ON ORDER | 790 NOK | 1090 NOK |
| POLIO – IMOVAX | 490 NOK | 790 NOK |
| RABIES VERORAB/RABIPUR | 990 NOK | 1290 NOK |
| ROTARIX (ROTAVIRUS) – ON ORDER | 1190 NOK | 1490 NOK |
| TICK-BORNE ENCEPHALITIS (TBE) | 690 NOK | 990 NOK |
| TICK-BORNE ENCEPHALITIS JUNIOR | 690 NOK | 990 NOK |
| TYPHOID FEVER | 290 NOK | 590 NOK |
| CHICKENPOX – VARILRIX | 560 NOK | 860 NOK |
| SHINGLES (HERPES ZOSTER) VACCINE – ZOSTAVAX – ON ORDER | 1520 NOK | 1820 NOK |
| JANSSEN COVID-19 VACCINE * | 1090 NOK | 1390 NOK |
| MODERNA COVID- 19 VACCINE* | 1090 NOK | 1390 NOK |
| PFIZER COVID- 19 VACCINE* | 1090 NOK | 1390 NOK |
| SEASONAL INFLUENZA | 499 NOK | 499* NOK |
Appointments must be canceled 48 hours prior to booked time!
Appointments cancelled later then 48 hours prior to booked time, or missed appointments will be charged 990 NOK
Frequently asked questions